Jessica Schultz named Executive Vice President of Global Media Strategy, Mia Wise promoted to Executive Vice President of Global HR
KANSAS CITY, Mo. (April 27, 2022) – MMGY Global, the world's leading integrated marketing firm specializing in travel, hospitality and entertainment, announced two promotions today. Jessica Schultz is now Executive Vice President of Global Media Strategy, and Mia R. Wise has been promoted to Executive Vice President of Global HR. Both changes were effective April 1, 2022. 
Jessica Schultz, Executive Vice President, Global Media Strategy
Jessica will lead the strategic vision of the agency's global media discipline inclusive of paid strategy and activation, performance analytics and deployment of MMGY's Terminal-powered data services, reporting directly to the President of MMGY Global, Katie Briscoe.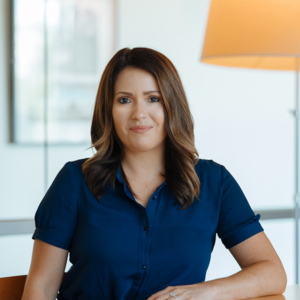 A member of MMGY Global since 2007, Jessica has held roles across media, analytics and integrated planning throughout her tenure. She has developed award-winning campaigns for clients such as Choice Hotels International, Inc., Colorado Tourism Office, Costa Rica Tourism, Destination DC, Los Cabos Tourism Board and The Meritage Collection.
Since taking on the senior leadership role of the North American media practice, her team has tripled in size, now managing hundreds of millions of dollars in global media investments for clients including Explore Asheville, City Experiences, Pure Michigan, Singapore Airlines and Windstar Cruises. 
"Jessica has elevated our paid media practice in every way from architecting high-performing integrated strategies to building a best-in-class media team and developing a road map for future growth," said Briscoe. "We look forward to seeing her impact on a global stage and the success she'll continue to drive for our clients across the travel industry."
Jessica is a well-known thought leader in the industry, currently serving since 2018 on the Expedia Select Board as the only agency partner appointed. She also is a frequent speaker at industry events, including Destinations International Annual Convention, Destinations International CMO Summit, U.S. Travel's ESTO Conference, eTourism Summit, KCIMA, DigMe, Expedia Insights Summit and Advertising Week New York. 
Mia R. Wise, Executive Vice President, Global HR
An accomplished employee relations and operations expert with more than 30 years of experience, Mia previously oversaw MMGY Global's human resources, talent acquisition and employee engagement. She now broadens her oversight to include MMGY Global's DEI and cultural enrichment initiatives for over 400 international staff. She will continue to be responsible for all people strategies, ensuring the international workforce has both the team and organizational capabilities to enable significant company growth over the next decade.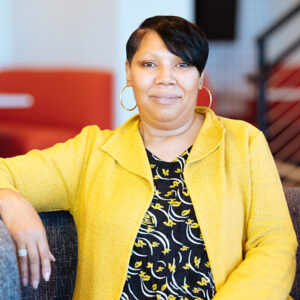 As a member of the company's Global Leadership Team, Mia also informs overall company strategy and investment, reporting to MMGY Global CEO Clayton Reid.
"We have developed some transformative travel marketing programs for clients around the world, and Mia's innovative work inside our company has unlocked growth and quality that ultimately make this client work substantially better," said Reid.
Since joining the company in 2020, Mia has led MMGY Global through increased globalization, a strategic benefits review and consolidation, and the implementation of COVID-19 protocols and practices that enabled the safe reopening of all global offices. 
Mia has held a wide range of management positions throughout her career, including operations, human capital management and employee relations with companies such as Procter & Gamble, Unilever and Upfield. She holds a bachelor's degree in chemical engineering and a master's degree in business administration from Washington University in St. Louis.
About MMGY Global
MMGY Global is the world's leading integrated marketing firm specializing in the travel, hospitality and entertainment industries. With eight operating brands across the world, the award-winning organization maintains a global communications practice in all marketing channels, serving many of the world's premier travel and tourism brands. As a company dedicated to the travel industry, MMGY Global strives to create a connected, inclusive and peaceful world by promoting travel as a cultural bridge of understanding. For more information, visit mmgyglobal.com.