Quick, Quick Takes on Travel – Vol. 3, Take 2

I am reminded by Spotify and all of the end of the year planning meetings on my calendar that 2022 is almost over. Did I really listen to Verdi and opera more than any other genre with the Grateful Dead being a close second? And although I love music and planning new things with our clients, I like food and dining out more. As the end of another year approaches, I find myself thinking about some of the best things I ate this past year and planning for more trips and more meals in 2023.
I am a culinary tourist.
Culinary tourism, also known as food tourism, has been around for a few decades now, but until recently was focused on specific places like France, Italy and California wine country. But now it seems that everyone wants to get into the game (for good reason), and that there are more ways to play the game.
The World Travelers Association estimates that visitors spend approximately 25% of their travel budget on food and beverage. For food enthusiasts, that percentage goes up dramatically.
In February 2022, Research and Markets released a report with findings that show the global culinary tourism market is expected to grow at a compound annual growth rate (CAGR) of more than 16% from 2022 to 2028.
As we roll into 2023, there are some fresh ways to keep new and seasoned culinary tourists happy. They are:
Cooking Classes – Today's traveler not only wants to eat well but they want to learn about what they are eating. Cooking classes are making a revival, as are wine tasting events and cocktail making classes. Check out NOCHI in my favorite city, New Orleans.
Food Trails – Just this month, Food & Wine magazine topped its list of 2023 travel trends with food trails. It seems anything from craft breweries in Orange County, California, to places where oysters are raised sustainably can be on a food trail.
Food and Wine Festivals – After a few years of food and wine festivals being put on the back burner because of the pandemic, there is renewed interest in food events, and food and wine festivals. The big ones like Aspen's Food & Wine Classic and the Food Network South Beach Wine & Food Festival have returned, but there are some new ones on the horizon that promise to shake up the old formula. Hotels and destinations continue to get in the game by announcing new food and wine festivals to add to the robust list of offerings that already exist.
Culinary Gifts/Take Some Home With You – More restaurants and hotels than ever are expanding their product offerings with specialty food items to buy in the restaurant, online at kiosks within the premises (think Goldbelly) or in more accessible freestanding buildings on the perimeter of the main business. Not only does this create another revenue stream for the business but it also gives the opportunity to highlight and refresh the business' brand. The iconic Alisal Ranch in the County of Santa Barbara – a 10,500-acre working ranch that has been hosting guests since the 1940s – is doing just that with their specially made pancake mix and granola. Pair those with an Alisal-branded denim robe, and it makes leaving the ranch to go back to real life just a little bit easier.
In addition to taking dinner reservations seriously when booking a trip, travelers are more invested than ever in enjoying food, wine and spirit immersion and educational experiences while traveling. Destinations and hotels can capture the attention of their customers by increasing and diversifying their food and dining options for all meal periods, as well as by creating specific experiences like tours, food and wine events, and cooking and other instructional culinary opportunities.
I'll see you there in 2023.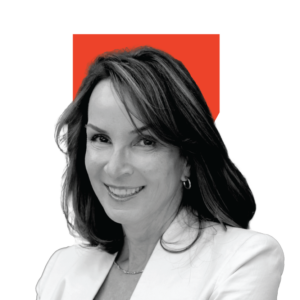 Mary Wagstaff
Partner & Managing Director
MMGY Wagstaff