Quick, Quick Takes on Travel – Vol. 3, Take 1

As we come to the end of 2022, it's truly amazing to ponder what we've been through these past three years in the travel and tourism industry. From a business perspective, MMGY Global has routinely planned for various situations and market scenarios, but never once did we plan for the entire world to stop traveling – all at the same time – and for an extended period of time! Yet what's even more amazing is the strength and persistence of the recovery this industry has experienced, especially these past 12–18 months.
Even as travelers' fears around COVID-19 faded and economic concerns grew, travelers continued traveling, oftentimes stressing the global infrastructure designed to facilitate it. Hotel rates and occupancy soared for most industry suppliers in 2022, and the most significant barriers to an even stronger recovery were staffing shortages and related capacity limitations. Looking ahead to 2023, I foresee several things happening.
First, leisure travel demand is likely to remain strong. However, it will be led by the affluent and by older generations of travelers. MMGY Global's forthcoming 2022 "Winter Edition" of its Portrait of American Travelers® report will reveal that only about half of travelers who make $50,000 or less in annual household income anticipate traveling anytime in the next 12 months, which is down from about 80% of those who expected to do so at this same time last year. Yet the large majority (approximately 90%) of travelers who make $100,000 or more annually expect to travel, largely consistent with a year ago. Meanwhile, 46% of active leisure travelers with children in the household (i.e., family travelers) tell us that inflationary pressures will have an "extreme impact" on their travel decisions over the upcoming six months. And for travelers who don't expect to travel in the next six months, 41% of them cited "concerns about the high cost of travel" as a reason, up from just 27% of travelers who listed this as a reason this past spring. While older and more affluent travelers expect to travel and spend more, younger and less affluent travelers increasingly expect to stay home.
Second, U.S. outbound international travel will undoubtedly continue to recover incidence and spending in 2023. According to MMGY Global's 2022 Portrait of American Travelers® "Winter Edition," 25% of U.S. adults who expect to travel in the next six months tell us they're likely to travel internationally. This is up from 19% of active travelers this same time last year, and it is the highest percentage we've seen in the past three years. The American international traveler is typically a more affluent traveler and is therefore proportionately less impacted by rising costs and inflationary pressures. Furthermore, the relative strength of the U.S. dollar and the fact that foreign destinations are increasingly open and welcoming visitors supports the notion that international travel will be an area of strength for the travel industry economy in 2023.
Finally, we continue to be bullish on the continued recovery of corporate travel next year – especially corporate transient travel. Travelers are now generally less fearful of COVID-19 as a barrier to travel, and the increasingly popular work-from-home (WFH) and work-from-anywhere (WFA) trends mean that companies may see wisdom in increasing spending on travel for employees to occasionally gather and meet. In addition, corporate CFOs were likely reticent last year to budget for corporate travel at the same rate as they did in 2019, but strong corporate earnings make it likely these budgets will approach 2019 levels again in 2023.
We expect we'll see a bifurcation in traveler demand in the year ahead. More affluent travelers – especially Boomers – and business travelers will likely continue to drive modest travel-industry growth. Concurrently, many people will opt for more local and regional travel experiences next year, with a growing proportion of less affluent Americans simply deciding they cannot afford to travel at all. Nonetheless with Americans increasingly shifting their spending priorities back to experiences over material goods, the travel industry is poised to have another solid year in 2023.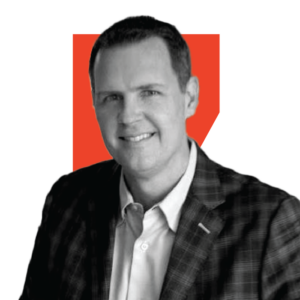 Chris Davidson
EVP
MMGY Travel Intelligence