Quick, Quick Takes on Travel – Vol. 1, Take 2

The British traveller has always been a resilient one, and holidays have remained high on the priority list when it comes to U.K. consumer spending. 2023 will continue to be a strong year for the British outbound traveller.
The cost-of-living crisis is very much alive in the U.K., and research shows that almost 9 in 10 U.K. consumers intend to cut back their spending over the next 12 months. The same research, conducted by Grant Thornton UK, also highlights that consumers are reluctant to cut back on their holidays; despite squeezed household budgets, 57% of U.K. households plan to go ahead with their holiday plans this year. Over 27% stated they will switch to a cheaper destination, with less than 1 in 5 (16%) cancelling their holiday plans entirely.
MMGY Global's recently released Portrait of European TravellersTM research backs up the fact that Brits will not be deterred by the rising cost of living when it comes to their number one spending priority: holidays. The research, which examined data from more than 4,000 respondents across key European travel markets including the UK, Spain, Germany, France and Italy, showed that British travellers over the next 12 months will be the highest spenders per trip, with an average per trip spend of $1,963. U.K. travellers are planning an average of 2.5 international trips over the next 12 months, which is second only to the French market who are planning an average of 2.6 trips.
This is not to say that British travellers won't be cost-conscious when it comes to booking their 2023 holidays. We can expect a more price-driven traveller who will be making better-informed decisions about their discretionary spend and carrying out more detailed and lengthy research before committing their funds.
This all bodes well for the upcoming U.K. travel peak booking season – the crucial booking period covering the months of January and February for the where some tour operators receive over half of their annual bookings in these first two months of the year alone. The first Saturday of the New Year – labelled "Sunshine Saturday" by the travel trade – is the day on which TUI, the largest tour operator in the U.K., books the most holidays for the whole year.
2023 will be a crucial year for the U.K. travel industry, with the last two years of the peak booking season being impacted by COVID-19 and this year being hit with the cost-of-living crisis, a weak pound and rising costs across the sector. So, which destinations are on the hit list for British travellers? Well, according to MMGY Global's Portrait of European TravellersTM, the top four destinations that Brits are very or extremely interested in visiting during the next three years are Europe (81%), the USA (54%), and Canada and the Caribbean (both 48%).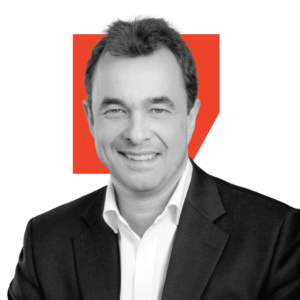 Jonathan Sloan
Managing Director, MMGY Europe