New role to help drive agency visibility and business development amid rapid global expansion
Making history with its first Chief Marketing Officer, MMGY Global announced today the appointment of Karla Flannery, effective Jan. 3. Flannery holds more than 25 years of international consumer and travel marketing experience, including senior leadership positions within Leo Burnett Worldwide, Mondelēz International and the Illinois Office of Tourism. 
As CMO, Flannery will lead the company's global marketing and business development strategies to position MMGY Global as a leader and disruptor in travel, tourism and hospitality. As the agency continues to grow its global footprint and prowess in servicing clients worldwide, Flannery will help create and drive a unified positioning and narrative across all its operating brands.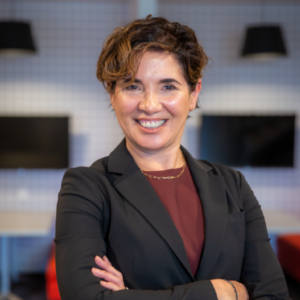 "Karla's extensive experience leading strategy for global brands immediately caught our attention, but it was her magnetic energy, vision and optimism that ultimately landed her the role," said Katie Briscoe, MMGY Global CEO. "Karla is the consummate executive to add to our leadership team as we continue to expand our global reach and provide our partners with best-in-class marketing strategies to grow their businesses." 
Prior to joining MMGY Global, Flannery most recently served as the Tourism Director for the state of Illinois, a destination that welcomes more than 110 million visitors annually. She oversaw and implemented critical recovery and growth efforts for Illinois' robust tourism industry beginning in 2020, including the strategy and creative development of its award-winning "Middle of Everything" campaign and the successful relaunch of the state's "Illinois Made" program.
From 2015 to 2018, Flannery led a portfolio of powerhouse brands such as Oreo, Chips Ahoy! and Halls as Global Marketing Director of Mondelēz International. She helped elevate each product's brand leadership strategies through compelling creative, data-driven campaigns and a deep connection with the consumer. 
Born in Mexico City and a graduate of the Universidad de la Comunicación, S.C., Flannery began her marketing career at Leo Burnett Worldwide, flourishing from Account Executive to Executive Vice President, Group Account Director during her 22-year tenure with the company. In this senior role, she spearheaded the brand experience and marketing strategy for some of the world's most recognizable brands including Procter & Gamble, Hallmark and United Airlines. 
A Latina executive, bilingual in English and Spanish, Flannery brings with her a multicultural perspective and deep strategic expertise working across geographies. 
"Long regarded for its marketing innovation and destination storytelling, MMGY Global's reputation in the travel and tourism industry is unmatched," said Flannery. "I am so excited to contribute my own experience to that collective momentum, working closely with our global leadership to champion the energy, talent and culture of the agency forward on a path to unlimited potential." 
As CMO, Flannery joins as the fifth member of the agency's Global Leadership Team, which also includes Briscoe, President & COO Craig Compagnone, Chief Financial Officer Hugh McConnell and Executive Vice President of Global Human Resources Mia Wise. With a marketing braintrust of more than 500 teammates, MMGY Global closed out 2022 with two significant acquisitions – adding MMGY Wagstaff and MMGY Origin to its growing portfolio of global expertise in travel, hospitality and entertainment. 
About MMGY Global 
MMGY Global is the world's leading integrated marketing firm specializing in the travel, hospitality and entertainment industries. With operations across the world, the award-winning organization maintains a global communications practice in all marketing channels, serving many of the world's premier travel and tourism brands. As a company dedicated to the travel industry, MMGY Global strives to create a connected, inclusive and peaceful world by promoting travel as a cultural bridge of understanding. For more information, visit mmgyglobal.com.
Media Contact
Zoe Ward
MMGY Global/MMGY NJF
zward@njfpr.com